The Trusted Experts in the Concrete Flooring Industry
Artcrete Flooring Concepts has over a decade of experience in the decorative concrete industry. Concrete is our specialty and we take tremendous pride in our work. Whether you're interested in stained concrete, sealed concrete, polished concrete or coatings, our team has the knowledge to assist with the design, planning and installation of the perfect floor for you.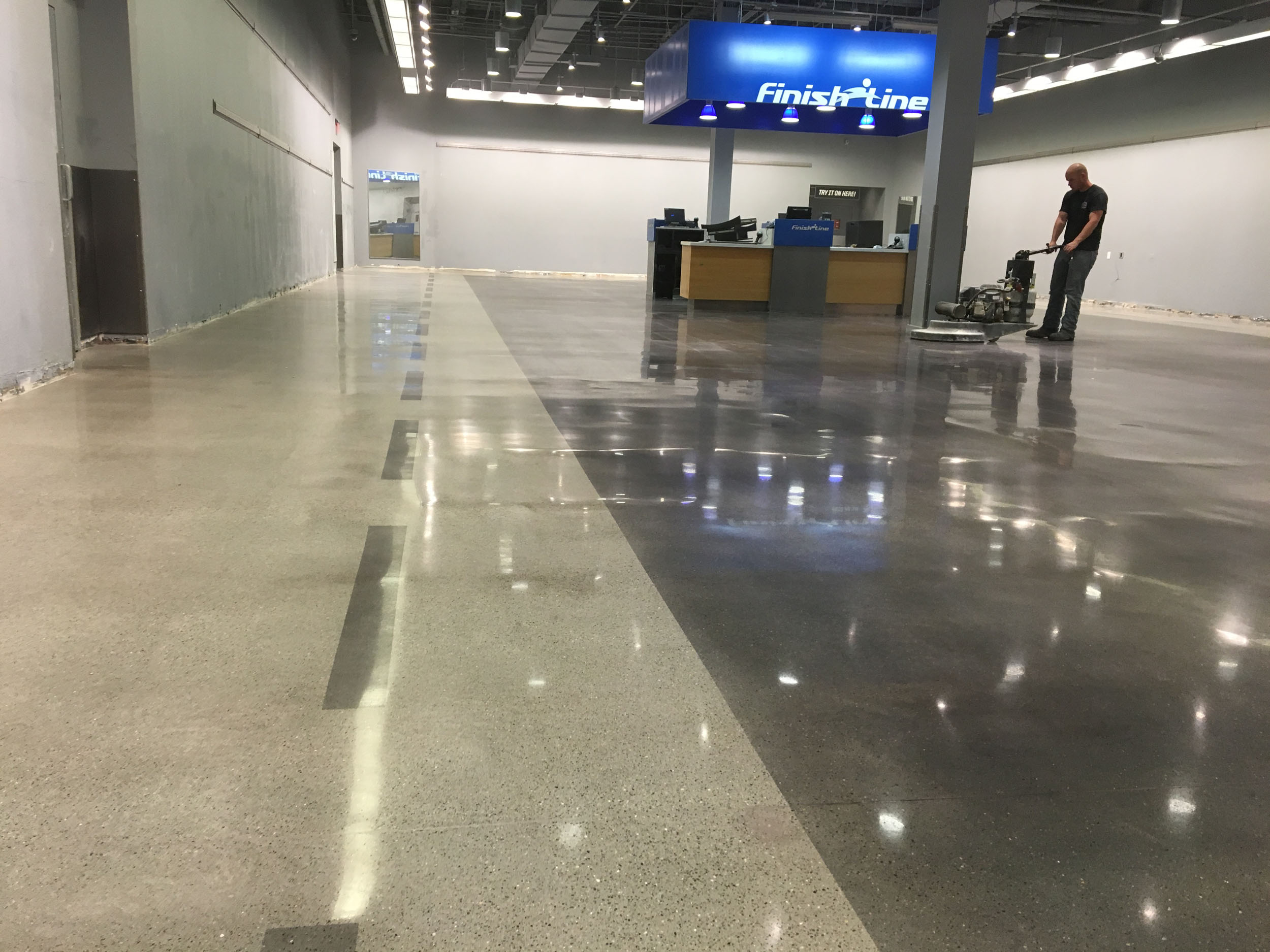 Polished concrete requires minimal care and maintenance and provides excellent abrasion resistance. Rather than relying on sealers or coatings to provide a shiny gloss finish that can scratch or wear off, polished concrete is mechanically refined and polished to create a smooth, reflective surface. Polished concrete floors can be stained a wide variety of colors and are a fantastic choice for retail, residential, commercial and industrial spaces.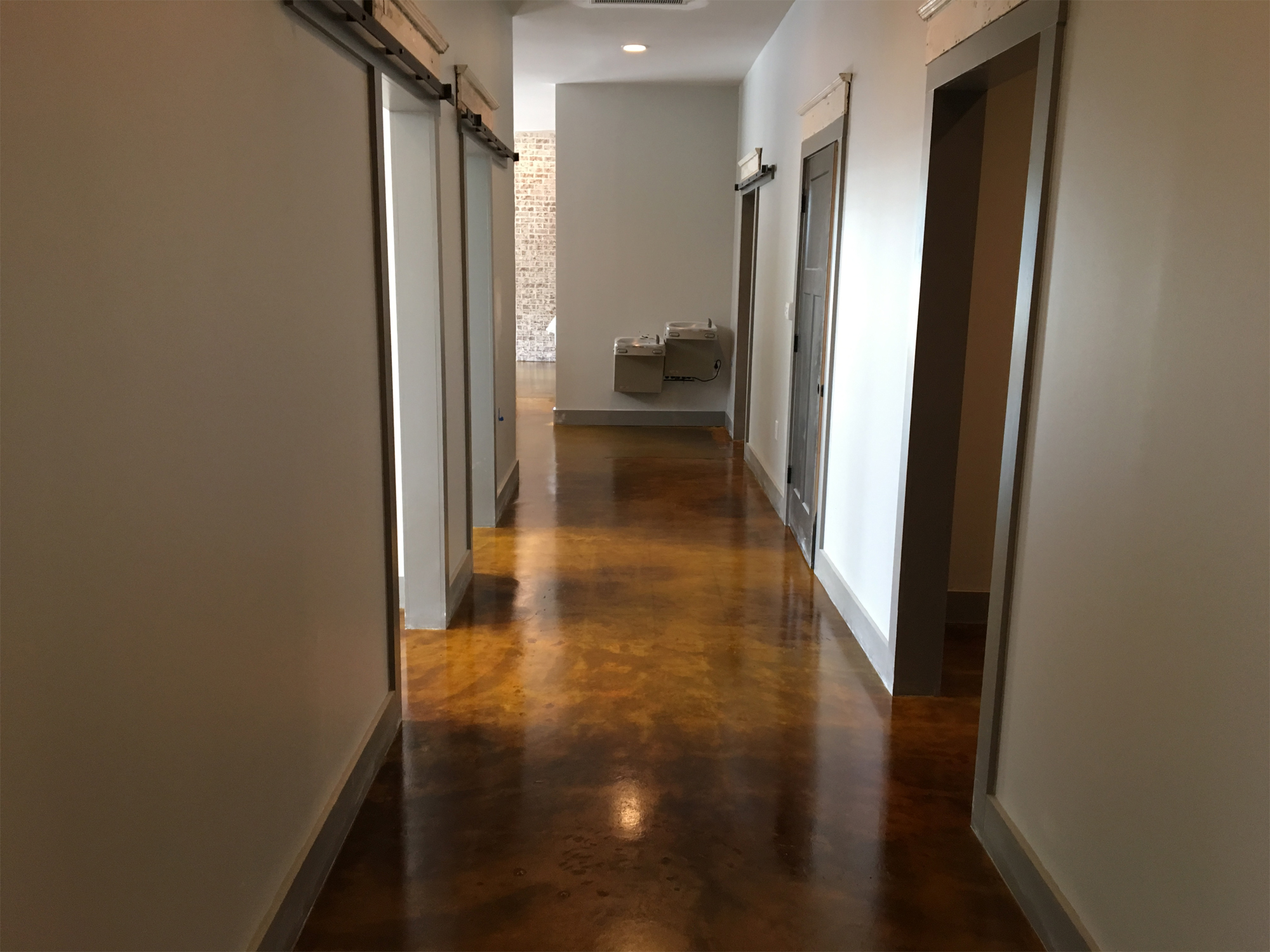 Stained and Sealed Concrete
Staining your concrete surfaces is a simple way to drastically change the look of your space. Stains bring out the character in a slab and provide a beautiful finish with minimal grinding. A variety of sealers can be applied to your concrete after staining to protect your floor from wear and moisture. These floors are great for residential, retail and other light traffic areas.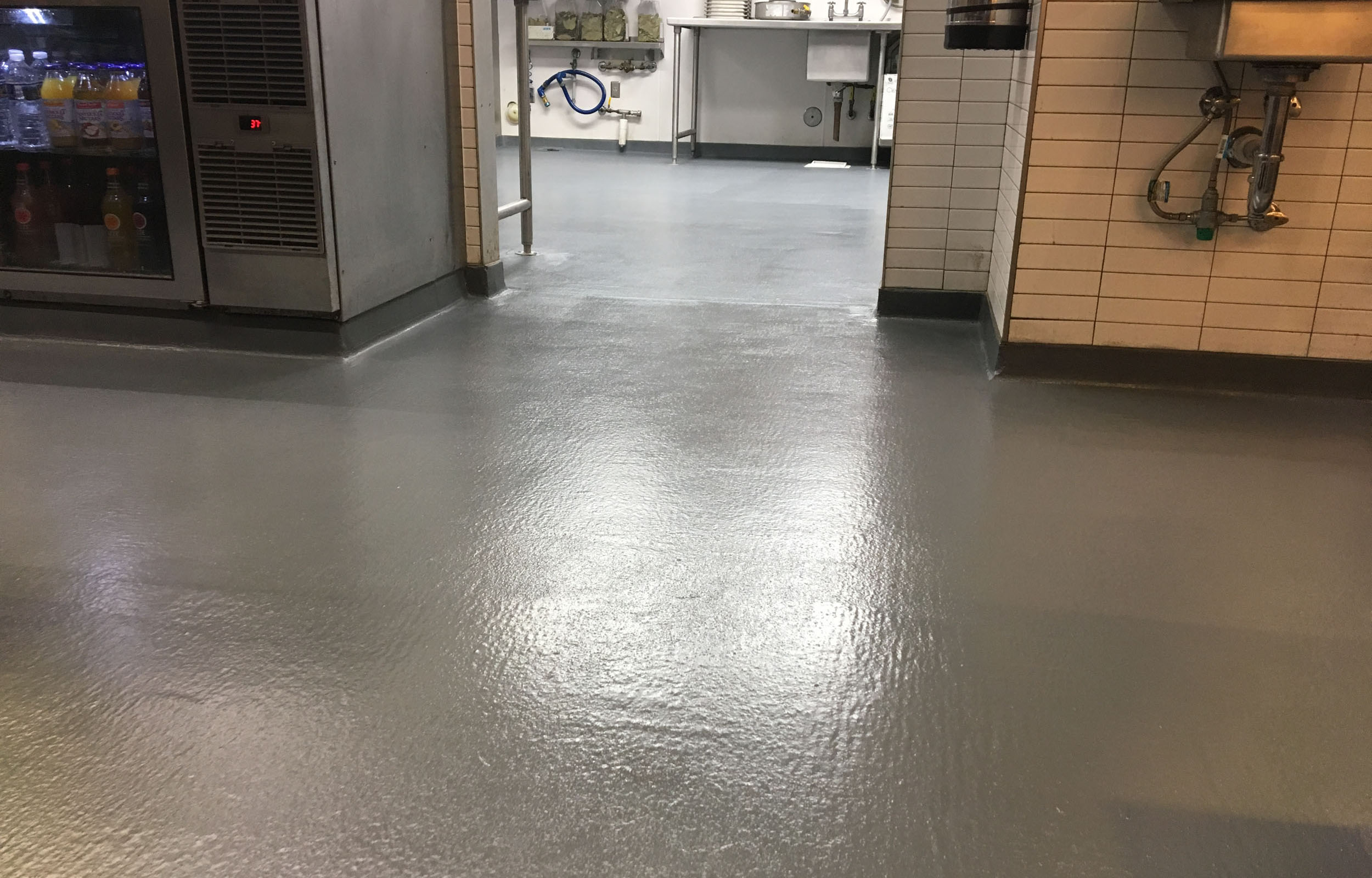 We install a variety of floor coatings to meet your residential, commercial, or industrial needs. Whether you're looking to protect your garage slab with a metallic epoxy floor, provide slip resistance and durability in your commercial kitchen with a urethane cement, or need a high-build, impact resistant coating in an industrial building, we can help. Artcrete Flooring Concepts is manufacturer-trained on the installation of a large variety of resinous flooring systems. If you're not sure which system is best for you, contact us and we'll help you select the perfect coating for your space.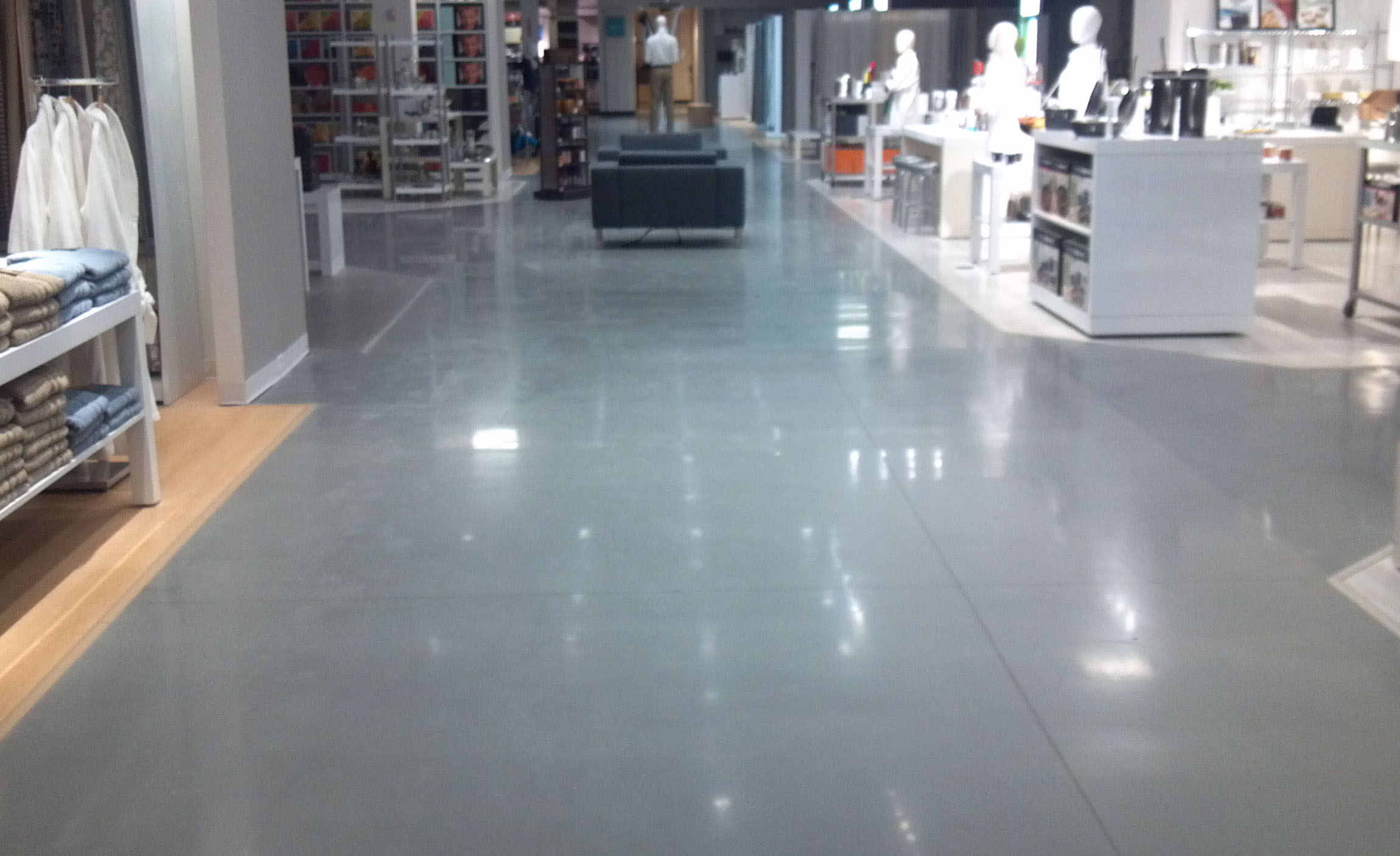 Polished Overlays and Moisture Mitigation
If your slab is damaged beyond repair or the moisture vapor transmission rate is to high to be covered with your desired flooring, we can help. Artcrete Flooring Concepts is trained on the installation of a variety of overlay products including Rapidset TRU polishable overlays and Ardex moisture mitigation systems. Not sure if an overlay is necessary? Contact us today and we'll be happy to advise on what solution is best for you.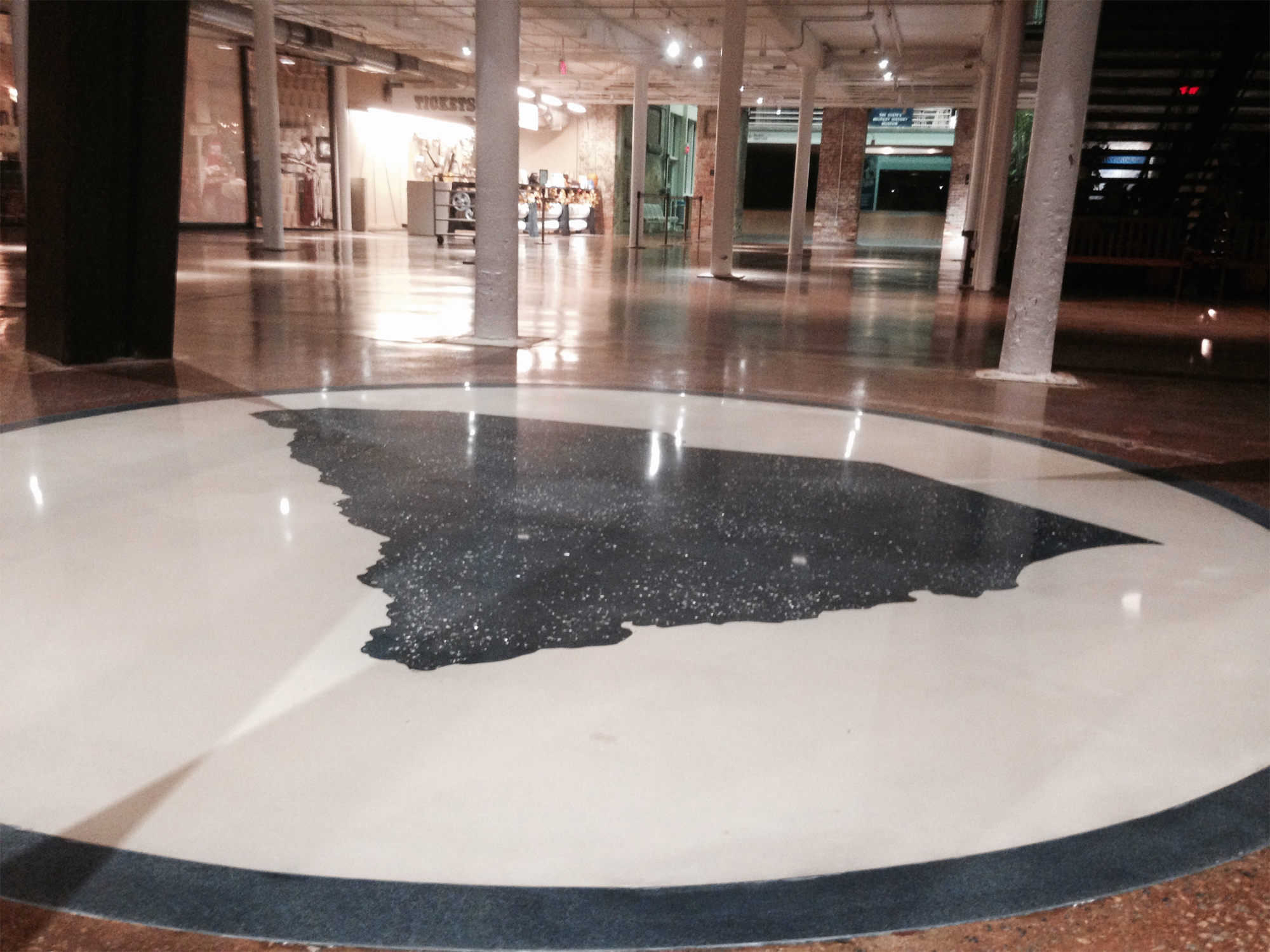 Custom Stain Design, Logos, and Safety Striping
Want your company logo in the middle of your beautiful polished concrete floor? Tired of safety line tape peeling up in your old warehouse? We can help. Artcrete Flooring Concepts can use stain, epoxy, custom stencils, tape work, and saw cuts to give your floor any custom look you desire.
If you are looking for high-quality solutions to your flooring needs, you have found the right company.
Call us today at (803) 513-2231 to schedule a survey.